The Transor System provides One Micron Filtration and is virtually maintenance free.
Transor introduced its unique edge filtration technology in the early 1970's. Originally offered for EDM die-sinker applications, the benefits provided soon were utilized by both end users and OEMs alike. Company growth has been fueled by the success of One Micron Filtration (OMF) as the filtration of choice in various precision machining operations such as tool & cutter and centerless grinding, PCD tools, gear grinding, honing, lapping and superfinishing.
Continued innovations include chillers for temperature control and automated sludge handling along with the V Series expandable units ideal for growing businesses as well as specialty units for micro-tools, HHS steel filtration and machine tools with new linear motor technology.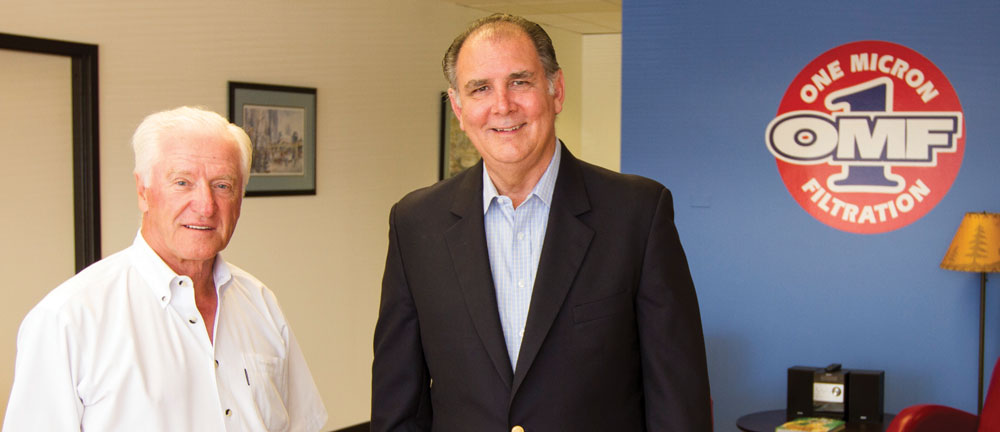 Sune Backman (VP) and Irv Kaage (President)
Transor's global sales and service are handled from the corporate office in Elk Grove Village, IL (a Chicago suburb) and additional offices in Brazil, China and Japan. Thousands of Transor's maintenance free systems can found in operation in over 30 countries.
find out WHAT OMF CAN DO FOR
YOUR APPLICATION

Let us know what your application needs are, and we can help you save time and money.